The Get-Started Guide
We're here to save you time and facilitate independent learning.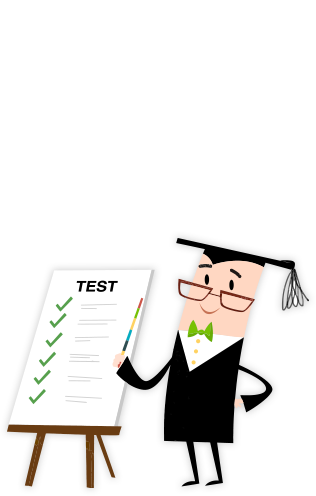 Follow these four steps to get started.
First go to the demo page.

Complete the initial test (try to get some wrong).
View your errors, then do the similar practice questions.
Complete the retest test (try to get some wrong).
The process ends with your report.

Now ask your parent/guardian to Register as a parent using their email address.

They then buy your product in the shop.

Finally they will create a unique pupil account for you to use your purchased product.
Try our demos now!
Need a bit more support to get started? No problem, just follow the 5 session plan below.
This is how parents, guardians and children are using our cutting-edge learning system.
SESSION 1: TO DO WITH A PARENT OR GUARDIAN
1. Try a short demo test across English, Maths, VR or NVR so that you can see how Planet BOFA works.
2. Our automatic marking will show you:
- Explanations to go with any questions answered incorrectly
- Practice questions for you to complete on topics you may be struggling with
3. Now try the 'retest' in the same subject
- It's personal to you, based on your previous answers
- We only test you on your weaker areas, there's no time wasted on what you already know
4. We'll produce an instant report to show you:
- Any questions answered incorrectly from your retest - Answers and explanations to these questions
- The Q&As sorted into topics that need more study time

SESSION 2: TO DO ON YOUR OWN
The first full-length test.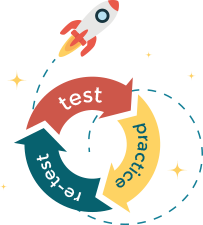 SESSION 3: TO DO WITH A PARENT OR GUARDIAN
- Look over the initial questions that you didn't get right
- Read our easy-to-follow explanations and try the practice questions
- Wait 2-7 days...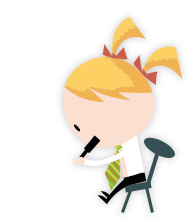 SESSION 4: TO DO ON YOUR OWN
- Take the 'retest'
- Congratulations...
- Try a new test (usually in a new subject)

SESSION 5 ONWARDS:
Planet BOFA explanations are easy to understand. You'll be able to progress to doing the practice-question sessions on your own, and managing your own test cycles. When you want to spend more time working independently, talk this through with your family. Our friendly team is always on hand too. Just call or email us.
STUDY TIP
We know studying at Planet BOFA is fun, but it is important to leave 2-7 days between practice and retest on the same paper. If you're super keen to progress while you take a break from one test, you can start a new test cycle in a different subject.
Below are some useful video tutorials to help you get started.